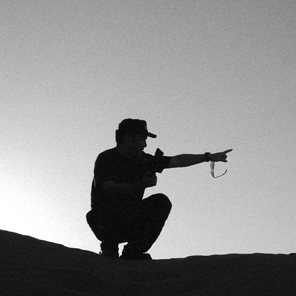 Zhong Weixing
Born in 1962 in Chengdu, China

Lives and works in Chengdu, China

Vice President of the China Artistic Photography Society

Member of Chinese Photographers Association, member of Experts Committee of Photo Industry Committee of Chinese Photographers Association.
Guest Professor of Sichuan University of Media and Communication.
Founder of Chengdu contemporary Image Museum.
Representative of 11th National Congress of China Federation of Literary and Art.
2003-2006 Artistic creation of Photography The sky started. Currently working on a portrait of great photographers in the world, as Sebastian Salgado,Bernard Faucon, Robert Frank, Alain Fleischer, William Klein, Josef Koudelka,Vincent Perez,Bettina Rheims,Paolo Roversi,Valerie Belin.
2018 Jury member of Pingyao International Photography Festival and jury member of Beijing International Photography Week.
2021 Final Jury of the Lishui Photography Festival.
2021 Chairman of the Jury of Dali International Film Festival.
2021 Jury of Jimei-Arles International Photography Season.
2022 L'Ordre des Arts et des Lettres de la République française
Solo Exhibitions
2008 Paradise Lost, Inter Art Center & Gallery, Beijing, China

2017 Face à Face, National historic museum. Rio de Janeiro, Brésil

2017 Face à Face, Changjiang Museum of Contemporary Art, Chongqing, China

2017 Face à Face, Maison Européenne de la Photographie, Paris, France

2019 Face to Face, Chengdu contemporary Image Museum.

Group Exhibitions

2015 Garden lost SWAB Barcelona International Contemporary Art Fair, Barcelona, Spain
2014 Garden lost, Paris Photo LA, Los Angeles, USA
2012 Garden Lost, Group exhibition with HAYA Group, Inter Art Center & Gallery, Beijing, China
2012 Photographic Journal Peru - Woodstock at the top of the mountain, China Fenghuang International Photo Biennale, Fenghuang, China
2011 Pepper Desire - 30 Years of Glimpse of Sichuan Photography, National Art Museum of China, Beijing, China
2010 Group exhibition of contemporary photographers Chengdu, Chengdu International Photography Center, Chengdu, China

Editions

2012 Album photographic Journal in Sri Lanka - The moment of transformation, China Photographic Publishing House
2012 Album photographic Journal Peru - Woodstock at top the mountain, China Photographic Publishing House
2011 Album photographic Journal in Madagascar, China Photographic Publishing House
2009 Album The sky is dark, the earth is yellow, China Photographic Publishing House
2007 Album of The Lost Garden, China Tushu Publishing Limited
2017 Album of Face à Face, Edition Bazar do Tempo, Rio de Janeiro, Brésil
2017 Album of Face à Face, Edition Xavier Barral, Paris, France
2019 Album of Face à Face, Edition Unicorn, London, UK

Price

2012 Photographic Journal Peru - Woodstock at the top of the mountain, Third prize in the "people", National Geographic Contest
2012 Lost Garden, Grand Jury Prize, 12th Pingyao International Photography Festival, Pingyao, China
2012 Lost Garden, the best price exposure, Taipei Photography Festival, Taipei, Taiwan China
2012 The sky is dark, the earth is yellow, the best price catalogs of photography Phoenix TV, 12th Pingyao International Photography Festival, Pingyao, China 2011 Photo Journal in Madagascar, the best catalogs Prize photography by Phoenix TV, 11th Pingyao International Photography Festival, Pingyao, China
2011 One of the series Lost Garden was sold the highest price for sale to auction at Sotheby's.

Press

2013 Article on the photographic series Journal Peru - Woodstock at the top of the mountain, China Photography Journal
2009 Article on the series Lost Garden, Chinese Photography Magazine